Rajasthan PTET Modal Paper – 4| Test Series
In Modal paper of Rajasthan PTET we are going to provide you test series / practice set / online test / mock test of PTET. The language of the test will be in English.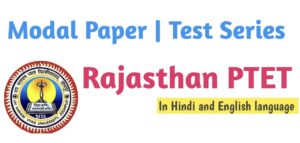 We will provide you more than 10 modal papers in the test of PTET. You can attempt these tests anytime.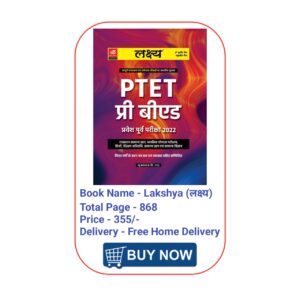 Rajasthan PTET is organized every year in Rajasthan. PTET exam is organized by JNVU (Jayanarayan Vyas University, Jodhpur). This exam is 4 year B. Ed / 2 year B. Ed in two phases. The exam pattern and syllabus of both the exams remain the same
PTET Modal Paper - 4 (English language)
1. Total Questions – 200
2. Total Marks – 600
4. एक टेस्ट को आप एक से ज्यादा बार भी दे सकते है।
5. यदि किसी प्रश्न में गलती हो तो आप हमे comment section में अवश्य बताये ताकि उस गलती को हम सुधार सके।
Test को English language में देने के लिए यहां क्लीक करे – Click here
All the best!